After weeks of sacrificing movie & dinner dates to save money, we felt we owe it to ourselves to give in to at least one of our cravings.
We headed over to Quiznos, our favorite sandwich place, located at Parkade One, Bonifacio high street.

I love how Quiznos gives you a certain amount of autonomy by letting you choose the size & the type of bread that you want.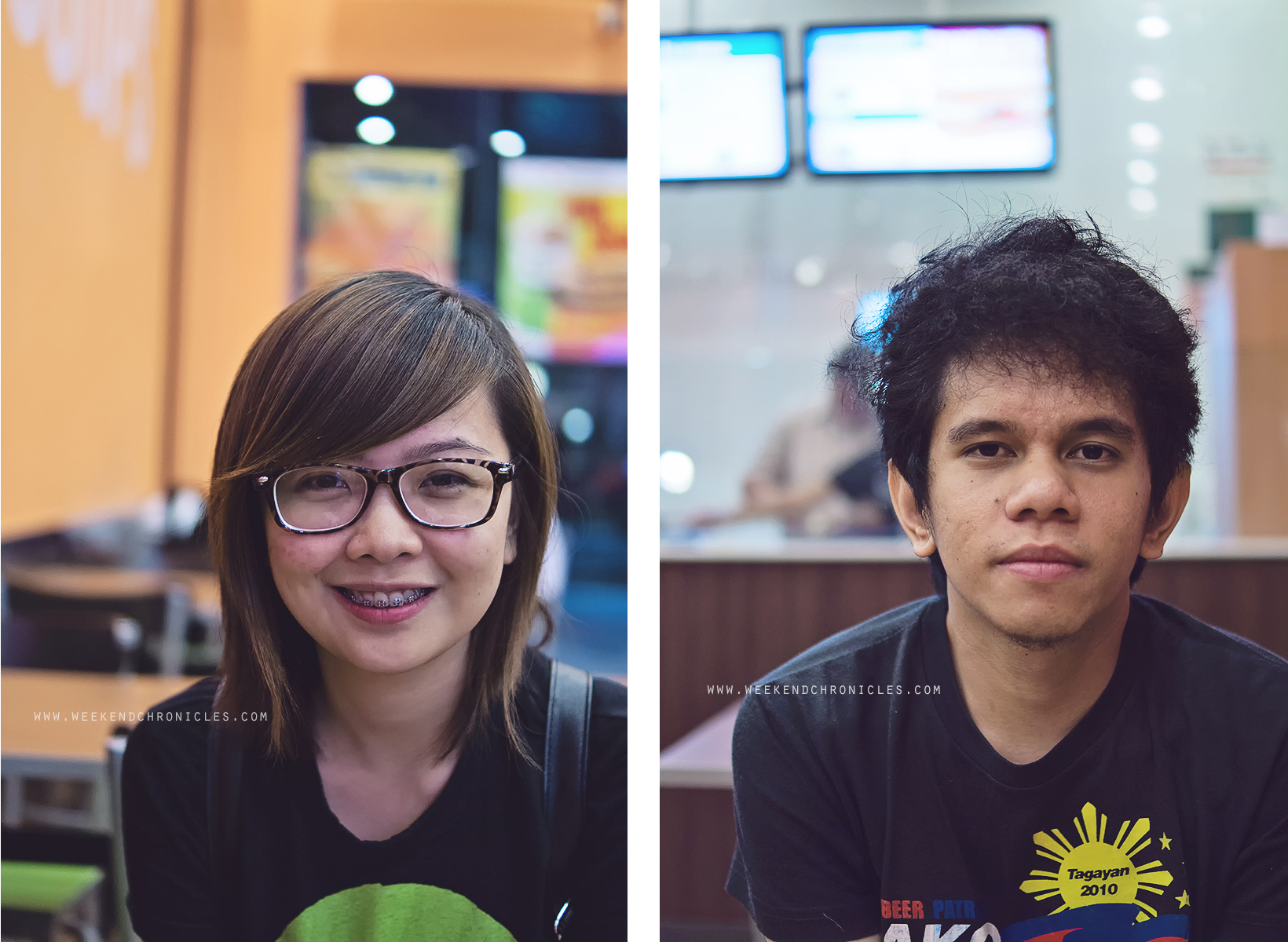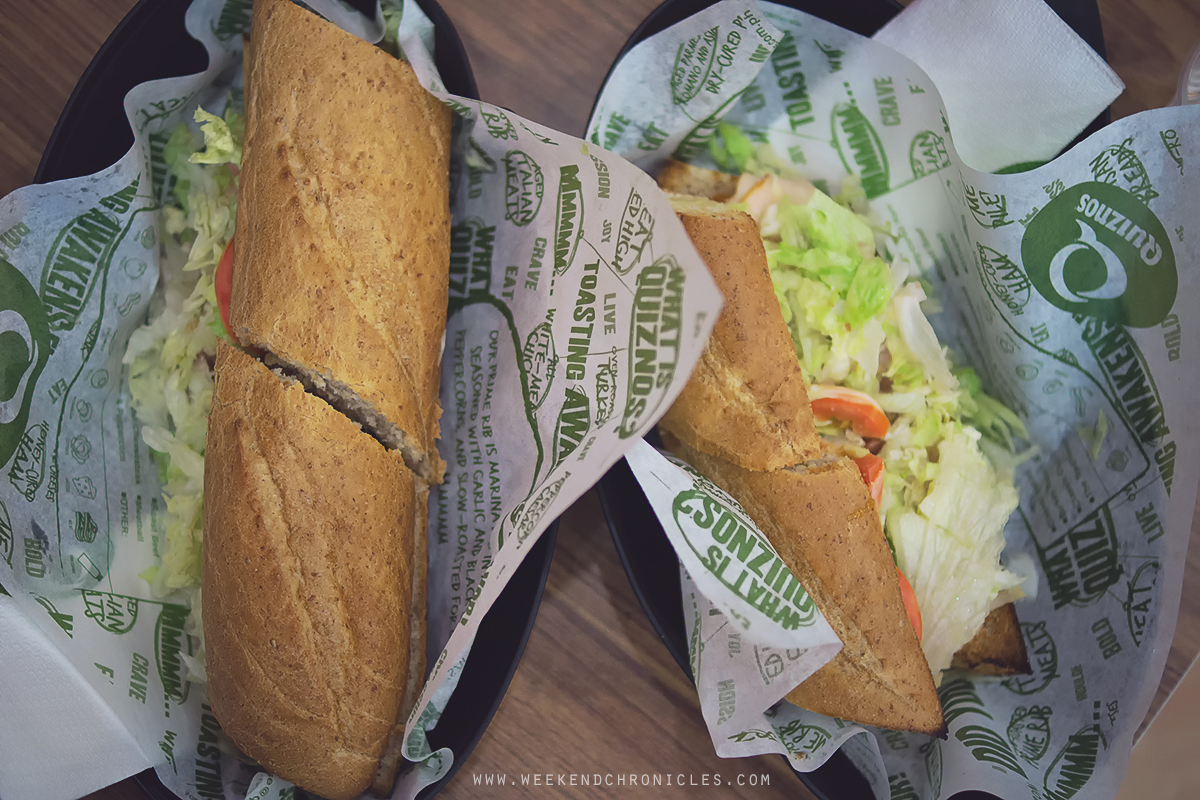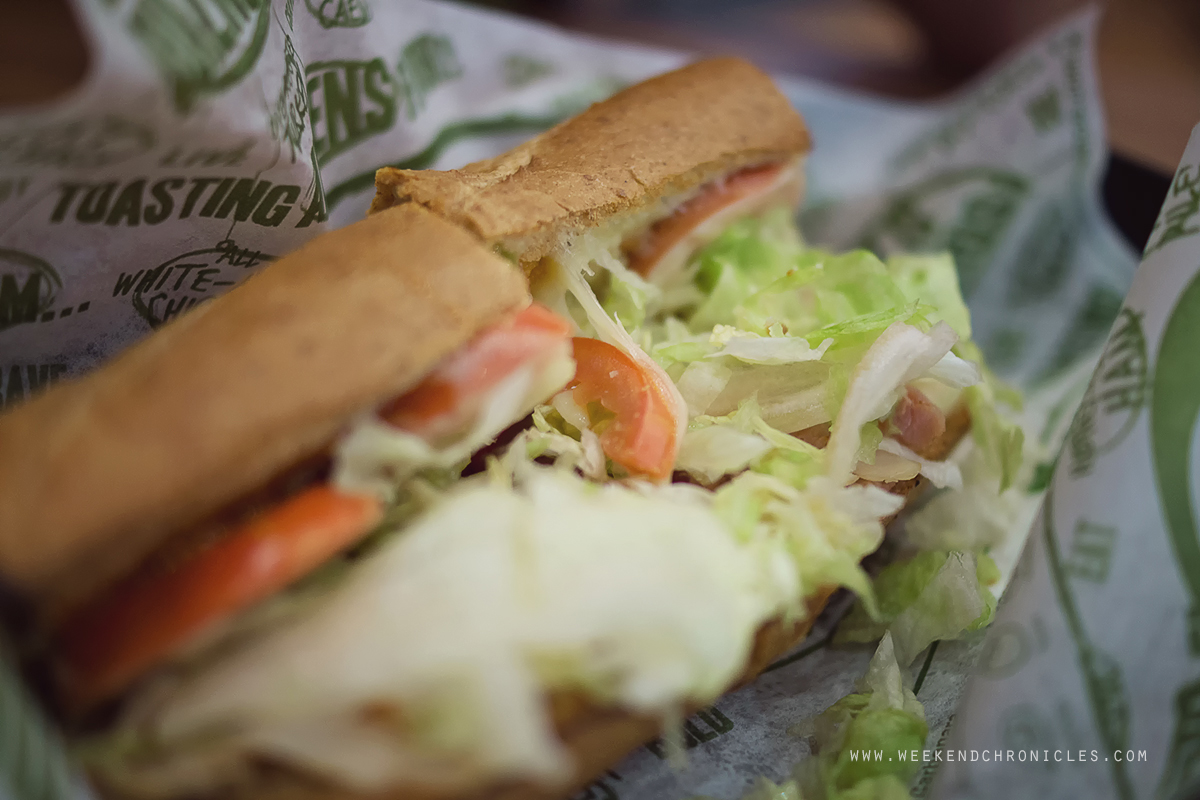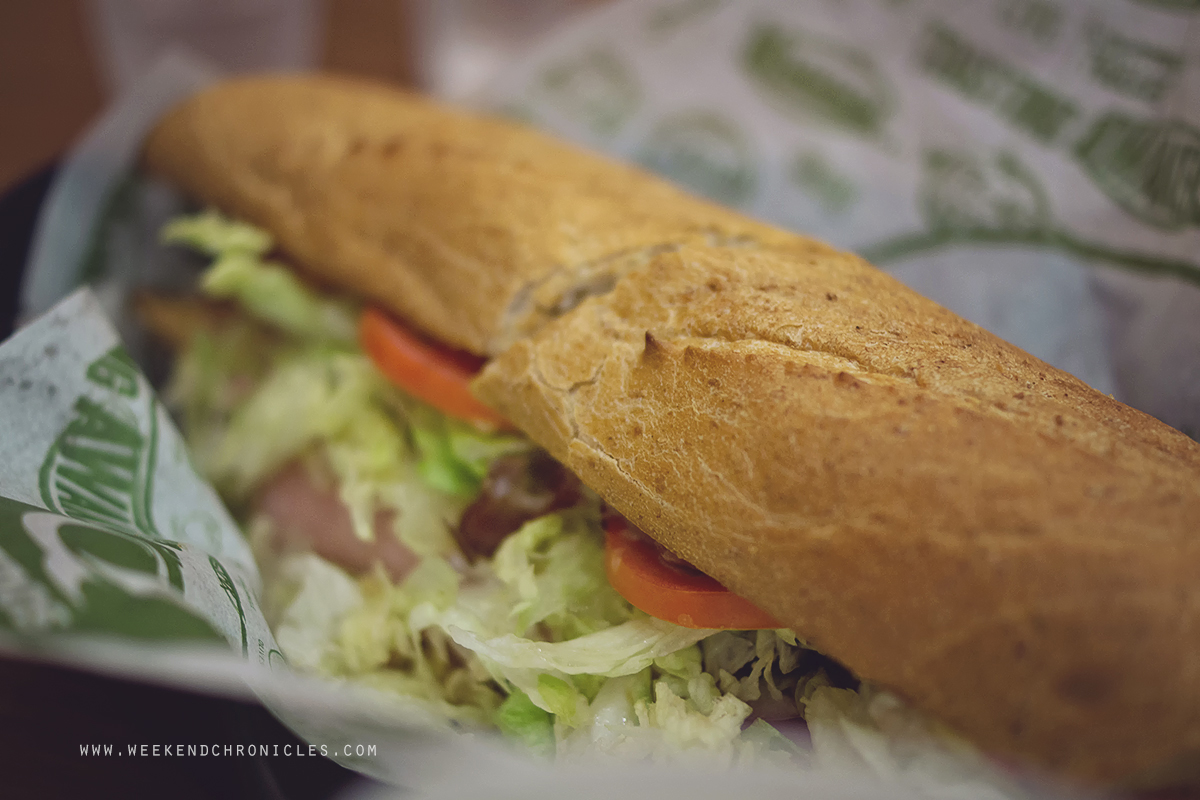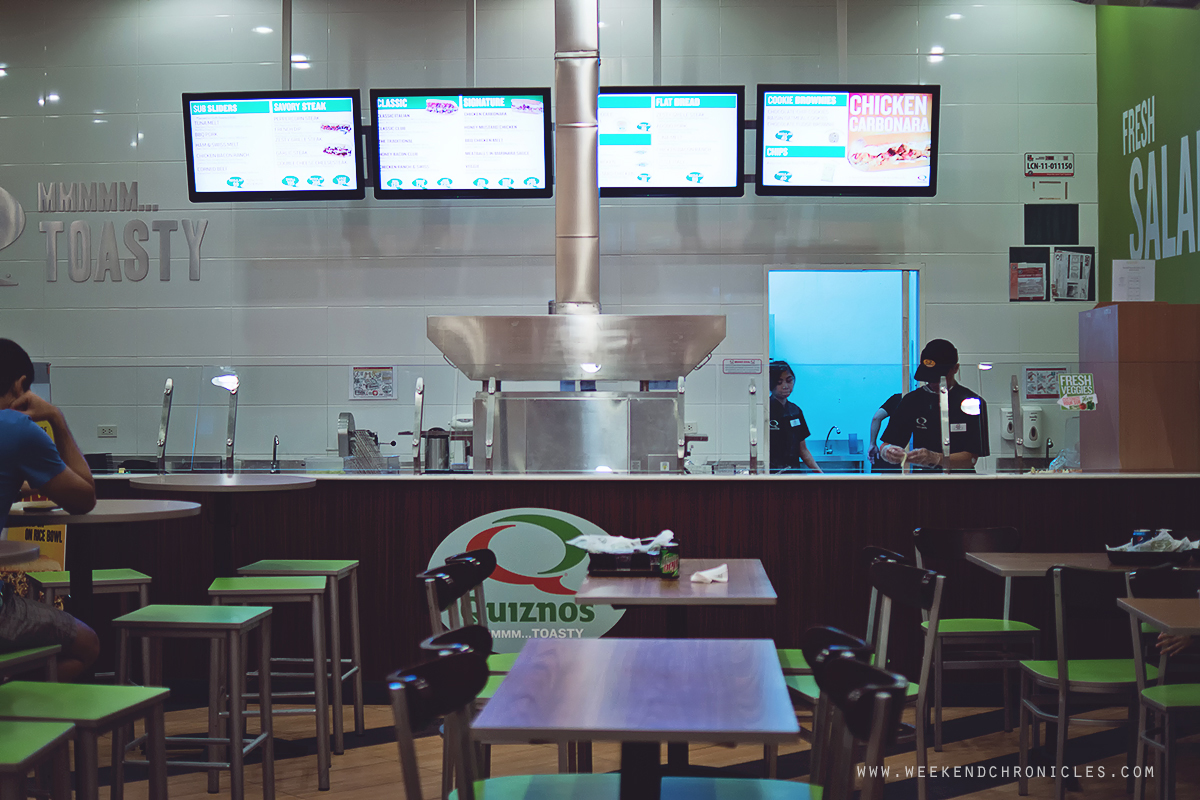 Quiznos has always been a wonderful experience for us. Your orders may take a while but their super friendly staff, great ambience & scrumptious meals are worth the wait.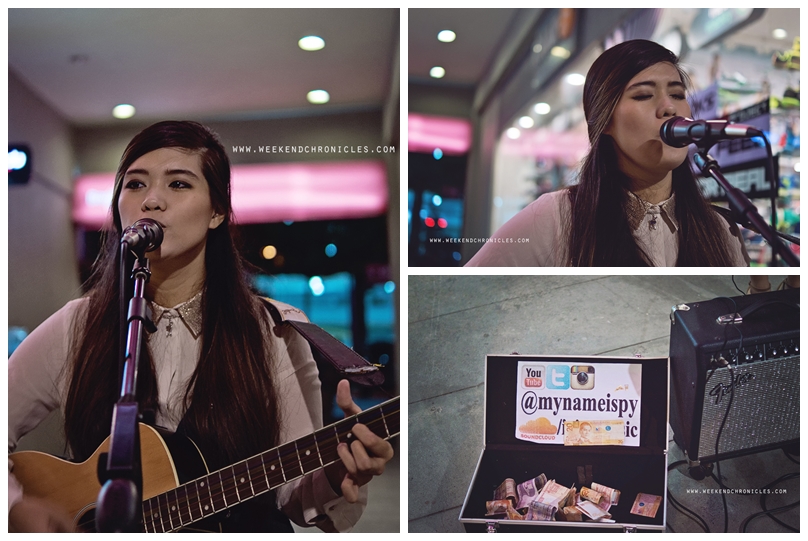 After eating, we decided to take a walk along bonifacio high street and were enthralled by the voice of this pretty girl. :)
Can't think of a better way to end our dinner date.
~Nene